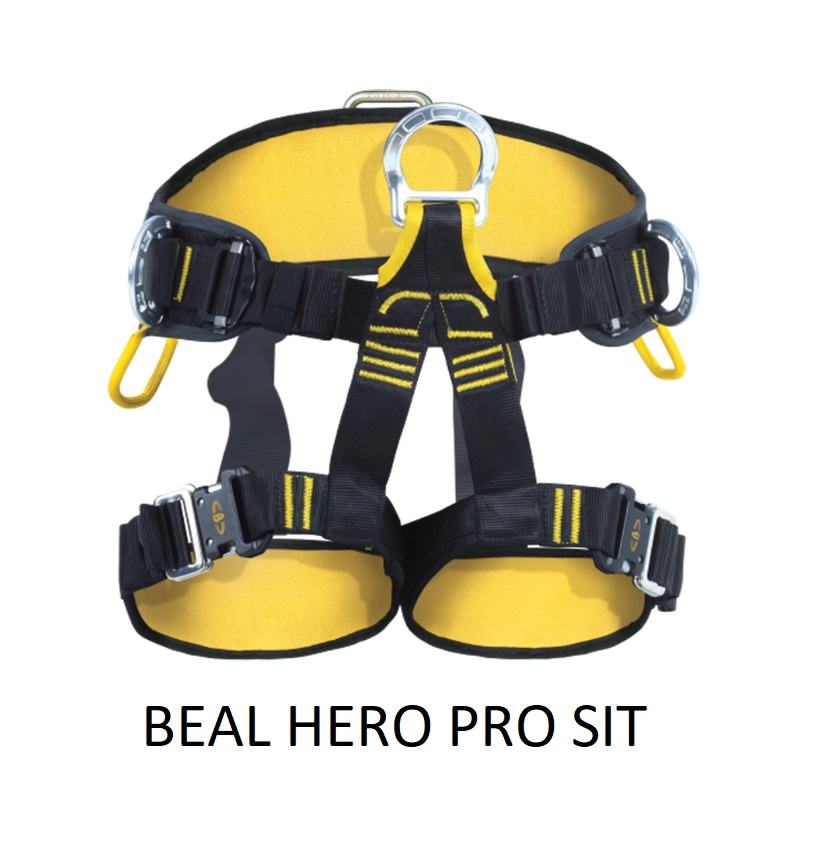 Hero Pro Sit
Top of Form
Work positioning and rope access harness.
STRONG POINTS
COMFORT

The semi-rigid leg loops and waist belt assure optimal pressure distribution where the body is in contact with the harness.
The waist belt and leg loops are lined with a breathable foam, increasing comfort and reducing perspiration.

ERGONOMY

The waist belts two lateral attachment loops are articulated to minimise hindrance.
Two double action opening quick release buckles (one per leg loop) enable the harness to be easily fitted even with cumbersome footwear.

TRACEABILITY

The rear of the waist belt contains an area to allow personal marking such as your companys name in addition to a QR code which allows a true identifier to be generated (your name and unique ID).

ACCESSORIES

3 large, pre-shaped gear loops are positioned around the waist belt to easily accommodate all equipment.
4 mini gear loops can be used to attach AIR-LEASH extendable tool holders or 2 TOOL-BUCKET tool pouches.