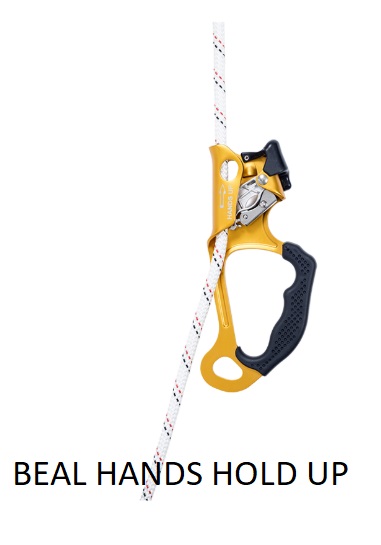 Hands Hold Up
Top of Form
Handled ascender with ergonomic design to aid rope ascents with one or two hands.
Strong points
Can be used to compliment the HOLD UP chest ascender or any other ascender for rope ascents
Large lower attachment hole easily accommodates the connector for the AIR STEP foot loop.
The ascenders shape allows it to be held with two hands when ascending rope: one on the side beneath the trigger and one above it.
The handle is reinforced to improve ergonomics and comfort.
Large lower attachment hole can accommodate multiple karabiners and maillons.
All-metal construction of the operating mechanism to increase durability
An ergonomic protruding lever facilitates cam operation.