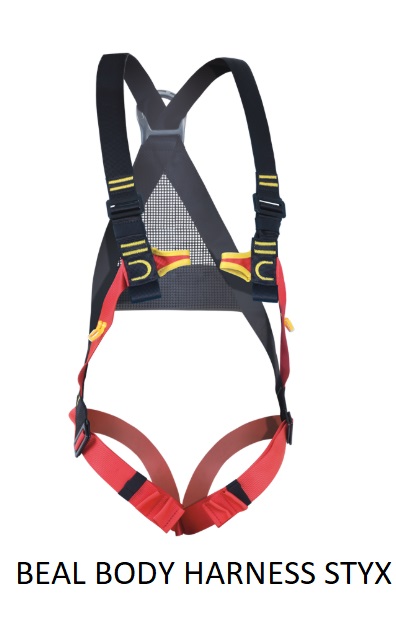 STYX
Top of Form
Lightweight and compact fall arrest harness with two attachment points: 1 sternal and 1 dorsal.
STRONG POINTS
Different coloured leg loops help distinguish them from the shoulder straps and so accelerate fitting.
A sleeveless jacket made from breathable materials facilitates easy fitting of the harness.
The dorsal section contains an area to allow personal marking such as your companys name in addition to a QR code which allows a true identifier to be generated (your name and unique ID).
4 mini gear loops can be clipped directly or used to attach AIRLEASH extendable tool holders or 2 TOOL-BUCKET.